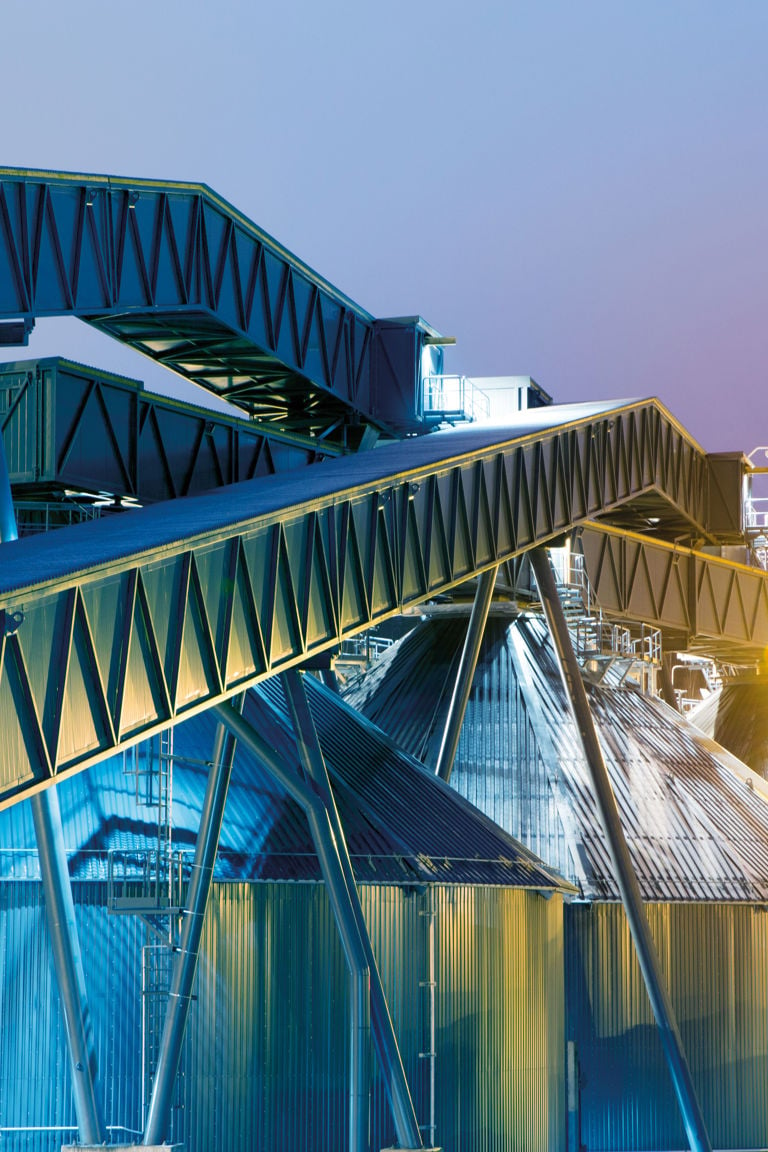 Insurance broker brings ease and peace of mind to Raumaster's daily life
Raumaster does not employ anyone who would manage the company's demanding, multi-dimensional insurance package. Instead, insurance-related matters are addressed among other tasks. The services of an insurance broker have made the company's insurance matters much easier.
The insurance broker handles the entire management process of Raumaster's insurance, taking care of all required changes and updates.
"We never have to worry who in the insurance company knows about what. Instead, we can contact our broker. They will make the necessary enquiries for us if they do not have a ready answer themselves," says Raumaster's Chief Financial Officer Sannamari Rasilainen.
Rasilainen values the services of the insurance broker because they know the ins and outs of the company and the industry. The company's products and supply methods are familiar as a result of several years' cooperation, so things do not need to be explained in detail.
Insurance broker takes care of practical matters
Raumaster holds annual meetings with their broker where the overall situation concerning insurance coverage is reviewed and future developments of the coverage are discussed. Rasilainen and the broker contact each other flexibly about daily matters.
"I don't need to remember about submitting various reports to different places, the broker will keep me up to date on what information is required and where," says Rasilainen.
The broker has also been very helpful in comparing insurance providers. Raumaster has arranged competitive insurance biddings several times over the years.
"We are not required to know the entire terminology of the insurance sector in the bidding processes. The broker will handle all paperwork and request the necessary information from us. We will receive ready-made comparisons and analyses from the broker. The broker can also recommend a suitable time for each competitive bidding process," says Rasilainen.
Insuring different phases of projects requires accuracy
Raumaster provides the energy, cellulose and paper industry with material handling systems. Their operations involve a lot of extensive projects where the company handles everything from sales, project management and procurement to manufacturing, installing and warranty responsibility.
As the company bears the overall risks of the project, all phases must be carefully covered by insurance. Different phases of the projects are carried out all around the world, which has been taken into account in the coverage. The insurance broker will also provide consultation regarding sales contracts and what insurance requirements should or should not be accepted in the contracts.
"We make entries of completed contracts instead of partial deliveries. As the projects can last as long as four years, the sales process has to be extensively covered by insurance," says Rasilainen.
"It is also important to enter requirements regarding the risks borne by different parties in the contracts."
Raumaster also handles the insurance coverage of their Sweden-based subsidiary via the broker in Finland.
Flexible insurance coverage supports agile business
In a changing routine, insurance coverage must be flexible in order to not hinder business as a result of insurance obtainment processes. Whenever new deals or projects are made or agreed, the insurance coverage does not need to be updated every time, as Raumaster's insurance coverage has been built to cover new business activities automatically.
"If something is not covered by insurance, it is always a considered risk on our behalf. We are constantly up to date on what is and what is not covered by insurance," says Rasilainen.
"The best thing is to handle everything with a single service provider. Ease of use, that is what I value," summarises Rasilainen.
Raumaster
Raumaster is a Group of technology companies from Rauma, Finland that provides the energy, cellulose and paper industry with material handling systems. The largest company of the Group, Raumaster Oy, provides about 280 people with jobs, and its turnover is 122 MEUR. Raumaster Group includes Raumaster Oy, a Sweden-based subsidiary Raumaster Ab and Raumaster Paper Oy from Rauma.
Let's be in touch!
Send us your information using the contact form, and we'll get back to you soon.