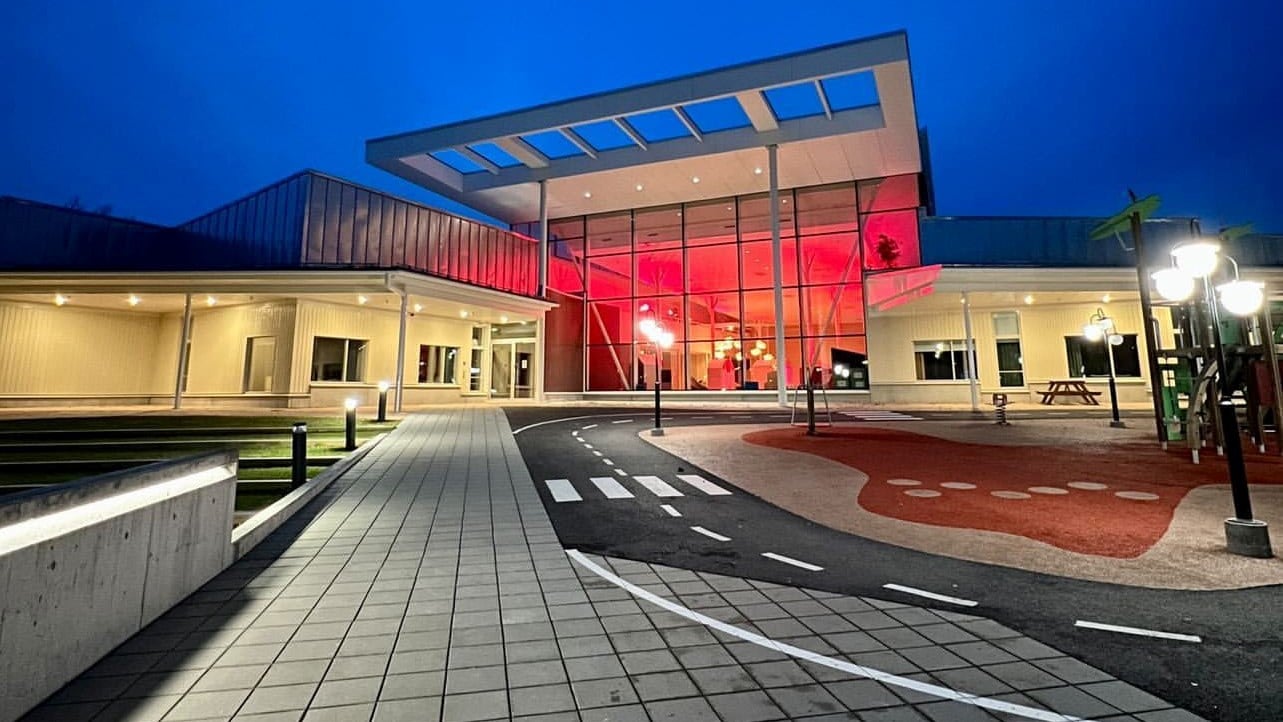 Versatile local service made an impression on real estate company Ebba Fastigheter
Pietarsaari company Ebba used to employ their insurance broker through a property management company. When insurance management moved in-house, they wanted to keep using the service that had already proven to be good. Ebba became a client of Söderberg & Partners two years ago.
Ebba's CEO Åsa Björkman particularly appreciates the broker's client-focused and proactive way of working.
"He is always one step ahead of us. For example, all the materials for our financial statements are always ready to go when we need them without us having to even ask," says Björkman.
Ebba Fastigheter is a real estate company owned by the city of Pietarsaari, and has about 620 rental homes and public service spaces around the city. The insurance broker acts as an advisor for Ebba and takes care of everyday insurance matters.
Saving through competitive tendering
Ebba recently put their insurances out to tender, to great effect. Thanks to the competitive bidding organised by the insurance broker, the company will save over 20% in its annual costs going forward.
Björkman felt that the process itself was very smooth and effortless where Ebba was concerned.
"The bidding was easy for us. We were given templates that had already been filled out to look over and needed to add only a few details. After that, the broker took care of the process and was in contact with us whenever necessary throughout the different stages. The final result met our expectations," she states.
A broad insurance package is a benefit when you know how to use it
Ebba's insurance used to be decentralised, involving nearly every insurance company in Finland. The insurance package was simplified during the competitive bidding process.
Ebba's previous insurance package was made up of various security solutions that had been included over time. The insurance package had varying conditions, deductibles and other details. The work done together with the insurance broker has brought clarity to the package, such as in decreasing the variability of deductibles.
Public acquisitions require certain criteria. This is why things get complicated if the cheapest company is chosen for each insured address. Nowadays, Ebba only has one insurance company who they keep in contact with primarily through the broker.
"Insurance can't get so complicated that it becomes difficult to use. Of course, the insurance broker will support us in claims too," Björkman says.
Local service in your mother tongue a definite advantage
Having a service in her own mother tongue has also been important to Björkman.
"As a Swedish speaker, the insurance broker's bilingual services have been a definite advantage for me," she says.
"Our building manager is Finnish-speaking and my mother tongue is Swedish. It's handy that the insurance broker can provide services in both languages and knows the jargon in both Finnish and Swedish."
Since Ebba is a real estate company, its sites vary greatly. Insurance matters often require visiting the sites in person. Having the insurance broker nearby has made things far easier because of this.
When dealing with insurance matters, questions arise that Ebba employees or the building management office can easily ask the broker. Ebba employees make use of the broker's expertise in special cases, too.
"Our sites vary from new constructions to protected historical properties, and insuring them is very different. The broker is constantly advising us and planning how things are best insured," Björkman mentions.
Ebba Fastigheter
Fastighets Ab Ebba Kiinteistö Oy is a real estate company completely owned by the city of Pietarsaari, and has about 620 rental homes. Ebba's properties include everything from rental homes to apartments to terraced houses all over the city, including the centre, Skata, Kytömäki, Oinaansaari, and Itänummi. Ebba's properties also include public service spaces, such as daycares and subsidised housing units.
Let's be in touch!
Send us your information using the contact form, and we'll get back to you soon.